Combining uncompromised functionality and the latest generation of design, the Mott furniture range caters to the ever changing demands of your laboratory with its flexi range.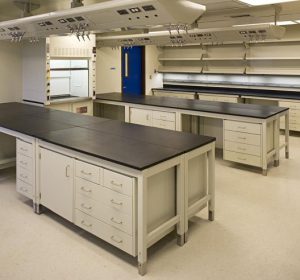 Ceiling service panels for utilities and modular support structures for plug and play options
Adjustable shelving to accommodate unique requirements for equipment, storage and workspace needs.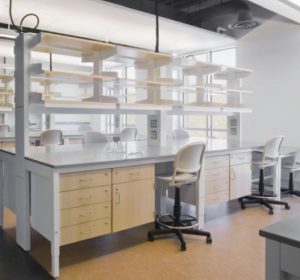 Modular suspended cabinets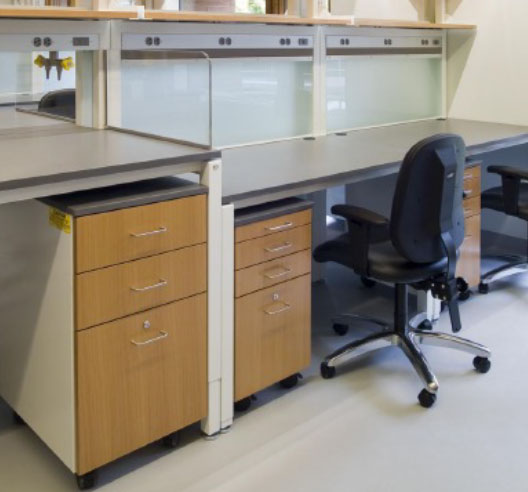 Mobile cabinets on wheels
All furniture meets and exceeds the most stringent of SEFA (Scientific Equipment and Furniture Association) performance standards.
Cabinets and caseworks are manufactured to minimum 20 gauge steel, and electro-statically coated with laboratory grade powder coating. The coated surfaces then undergo a 49 Chemical spot test. This is then followed by a series of load and cycle tests to ensure the full structural integrity and durability of all individual caseworks.
We provide full customization to accommodate and integrate equipment and utilities to the design of our furniture for all your needs.
Caseworks are available in steel, stainless steel, wood and polypropylene; while epoxy, phenolic-resin, stainless steel and postform options for countertops.

Download catalogues: (MOTT furniture)